These smaller sailing vessels were of great importance in the period of the Tall Ships. They were used to transport necessities and crew members between the greater ships and land, and also served in seamanship training.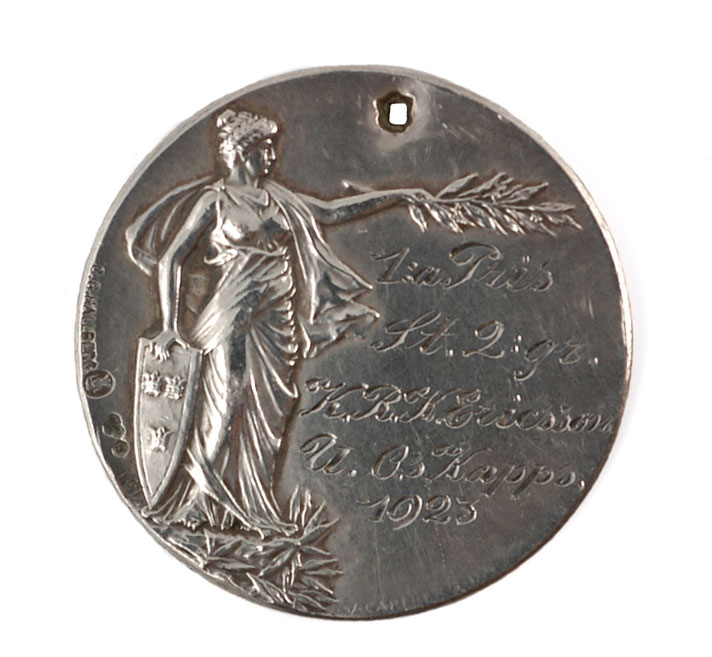 From our collecitions: Medal
From our collecitions: Medal
First prize in the officers racing in 1923. Belonged to Karl Ragnar Konstantin Ericsson.
The Naval Museum's ten sloops date from the 19th century and bear such beautiful and imaginative names as Falcon and White One. These small ships are housed in the 18th century Sloop and Longboat Shed originally built for sheltering the Navy's smaller vessels, the so-called sloops, launches and longboats.
Sail on a museum sloop
In 1867 the Carlskrona Båteskader (Karlskrona Ship Squadron) was founded and began to use the sloops for training purposes and also for sailing races. These are still carried on in the summertime, making the Naval Museum sloops probably the oldest sailing ships in the world that still compete in races.